SOUTH AFRICA
Polls have closed in South Africa's May 8 polls with voters electing lawmakers in a process that will ultimately lead to the choosing of a president by the next National Assembly.
The vote is the sixth since the end of apartheid in 1994 and the adoption of democracy. On the same day there will be elections for provincial legislatures across the country.
South Africa has nine provinces which are: Limpopo, Guateng, Free State, Northern Cape, Eastern Cape, Western Cape, Kwa-Zulu Natal, North West and Mpumalanga provinces.
This "SA elections hub" is part of our Sky News Africa coverage of the election on-ground with our correspondent Andrew Mbeki and also on our different social media platforms.
The following areas are treated as you scroll down:
Polls close, results collation starts
Final push to close of polls
Voters share inked thumbs on social media
Race inspired queues at voting stations
Main aspirants cast their ballots – all upbeat
Photos from across voting centers
The main issues underlying the vote
Some top facts surrounding the vote
History of the vote
Special, diaspora voting
Three main parties in the race
The main candidates
Voting process
The election organizing body
Polls close, attention turns to results tallying
Africanews' correspondent in South Africa confirms the close of polls in the May 8 vote. Attention now turns to the tallying and collation of votes across the country.
The IEC headquarters is filling up with party representatives and officials who are expected to undertake the task of pooling results and publishing same.
The IEC during the last local polls posted results in real time on a dedicated web page and via their mobile app. They had expressed readiness for today in the run-up to the vote.
What happens at the results collation center?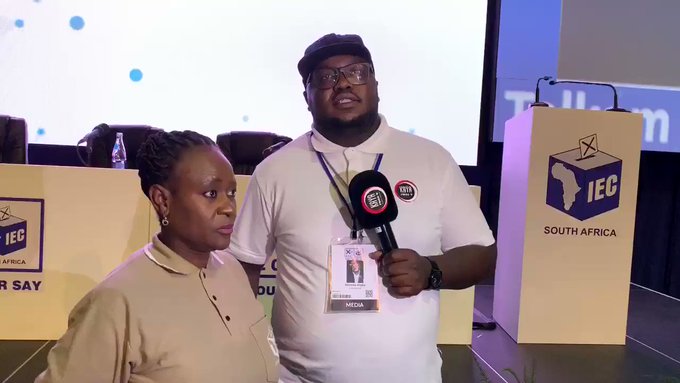 President sends final push tweet, IEC warns 'fraudsters'
President Ramaphosa makes final call to voters to ensure that their votes will count. His tweet came exactly an hour to the close of polls which is at 21:00 local time. The EFF leader also made a similar call.
"You only have 1 hour left until the voting stations close tonight at 21h00. We urge you to get to your voting station & please remember – as long as you are in the queue to vote at closing time at 9pm, you have a right to vote. Every single vote counts," Ramaphosa's tweet read.
The main opposition DA on its part tweeted two-hours to the close of polls with a declaration that the vote was neck-and-neck between DA and ANC. How they arrived at that……
Meanwhile the elections body, IEC, also cautioned persons who were scheming to tamper with the integrity of the polls.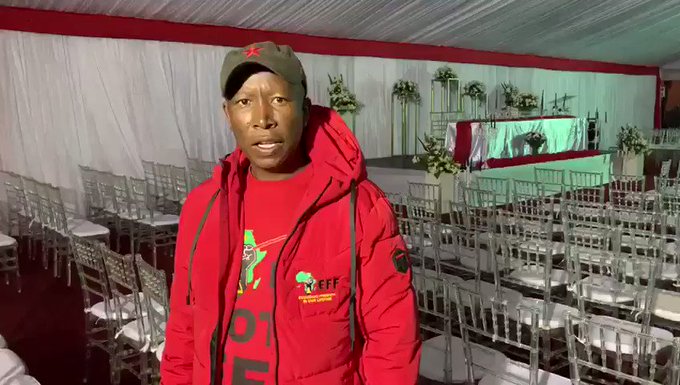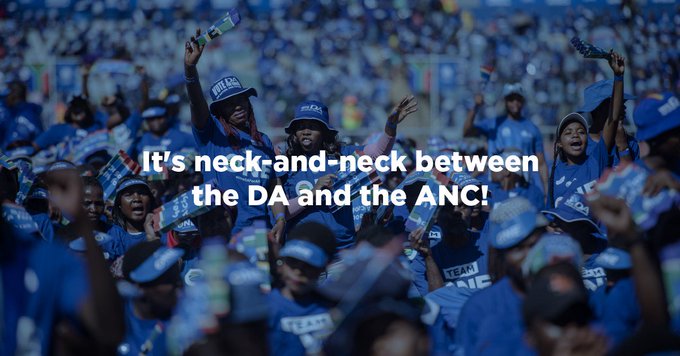 Ticked thumbs all over SA social media
Whiles in parts of Africa, a finger of the voter is virtually dipped into indelible ink, it is a simple process over in South Africa.
A simple ink mark on the left thumb seems to be all that is required to identify a voter. Most voters have been sharing a sign that they had actually cast their ballots.
The elections body, IEC, had earlier reiterated the offense relating to sharing once vote on social media. They encouraged voters to rather share their ticked thumbs.
It is a criminal offence to reveal how you or someone else has voted by posting a marked ballot. If found guilty of this offence, you could face a fine or up to a year in jail. Please respect the electoral law of this country and remove your tweet.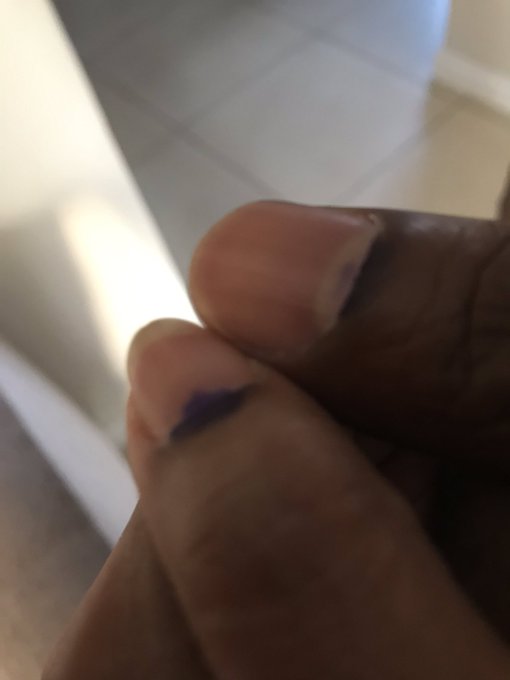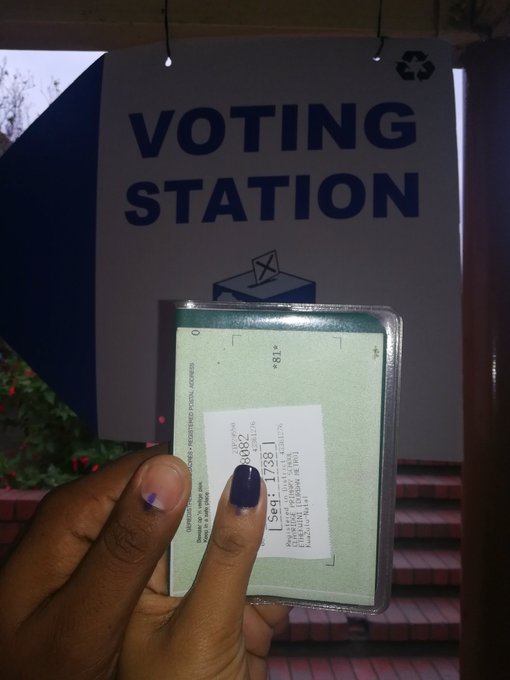 When voting today in your left thumb will be inked, whether you have a manicure or not.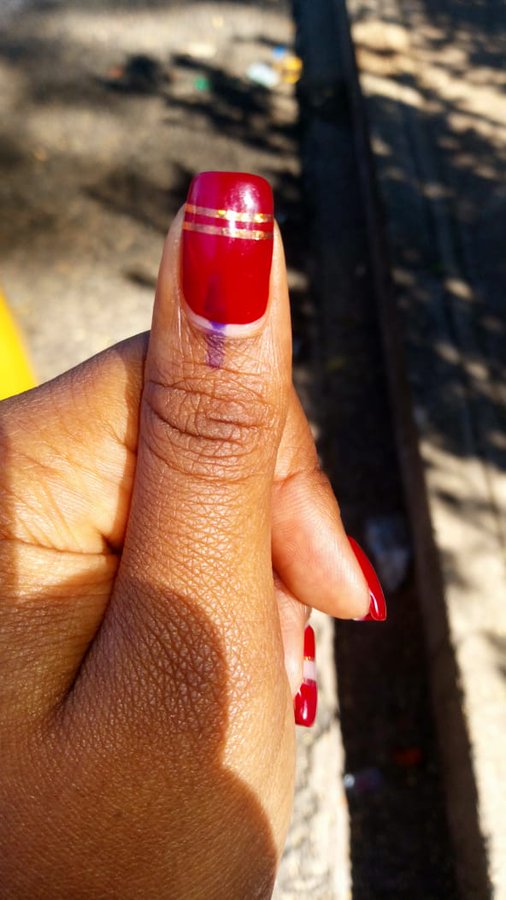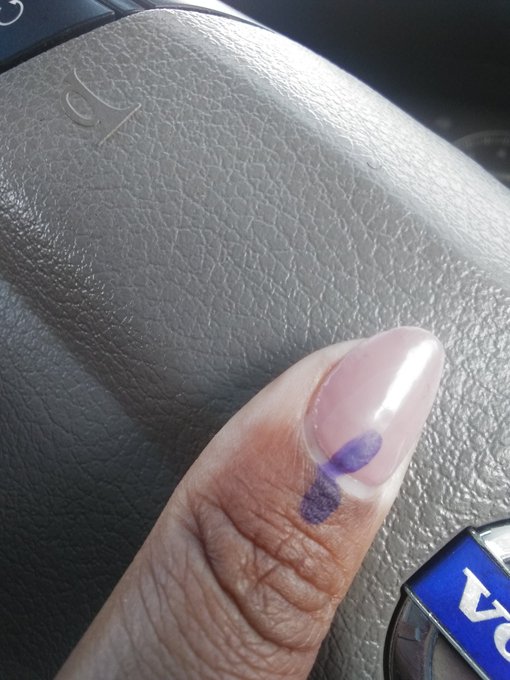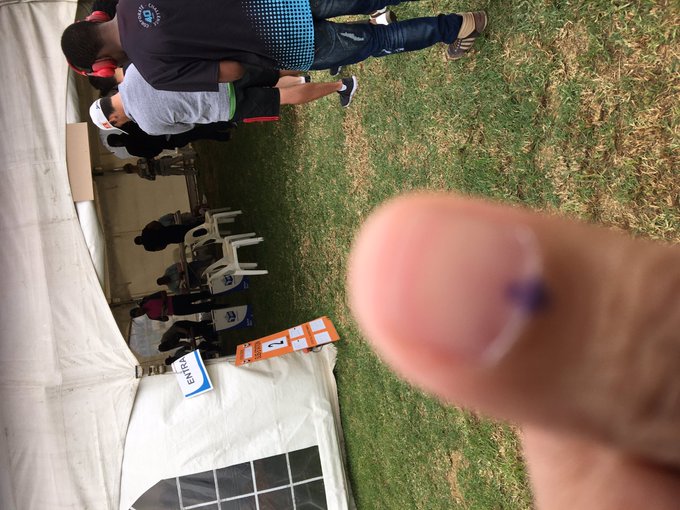 Voting queues on basis of race
In a country that remains polarized on the basis of race, the issue popped up in areas across the country where queues were formed on the basis of race.
A Twitter user shared a video clip from Cape Town Wellington where black and white voters formed different queues with the singular aim of casting their ballots.
The elections body in a tweet on the issue said: "Thanks for bringing this to our attention. Please advise the name of the voting station asap." It remains to be known under which laws they were going to act.\
Main aspirants cast their ballots
President Ramaphosa casts his ballot, says he's "excitingly confident"
Leaders of the three main parties have cast their ballots with each saying they were upbeat of victory at the end of the day. The three are President Cyril Ramaphosa, ANC; Julius Malema, EFF; and Mmusi Maimane, DA.
The president said he was "truly humbled" by the turnout stressing that the message was clear that South Africans want to see a country that is working and officials who will work for them.
He admitted that at a point, "corruption got into the way" of serving the people and he apologized. He said he was "excitingly confident."
Ramaphosa said the outcome of today's vote will be a major boost for investors reiterating the ANC's campaign pledge to fight inequality vigorously under his administration.