USA
This week, a haunting portrait of desperation shook the world. The lifeless bodies of Oscar Ramirez and his 23-month-old daughter Valeria clinging onto each other became another stark symbol of an immigration crisis.
Despite a crackdown at the US-Mexico border, migrants from El Salvador, Honduras and Guatemala have been taking more perilous routes, determined to build better lives for themselves in America – many fleeing persecution and poverty.
In the small neighbourhood of Altavista in San Martin, a family beset by tragedy has had to contend with others telling and sharing their tragedy. In a small, brightly coloured house I meet Rosa Ramirez, the grieving mother of Oscar, tears streaming down her face with her family surrounding her.
She reflects on the photograph seared in so many minds, one that will never leave her.
"It was something that completely destroyed me. It broke my heart. What I'm going through isn't easy. Nobody deserved this. Believe me, nobody deserved this, what we're going through at the moment."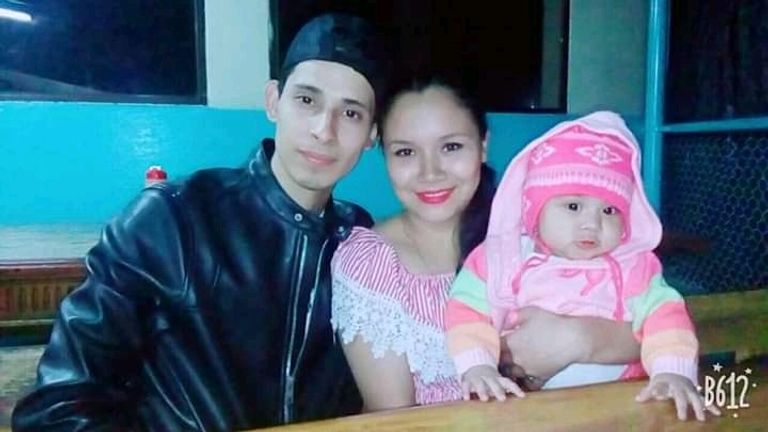 This neighbourhood is filled with families. Children play on the streets, ice-cream vendors toot their horns. It is also an area, like so much of the capital San Salvador, controlled by gangs. I was here a year ago and witnessed the bloody aftermath of murders carried out in broad daylight and interviewed MS13 members who spoke of ritual executions.