ISRAEL
Israel is on high alert over the risk of confrontation with the armed wing of Hezbollah, widely-recognised as a terror group.
Israel's military says it did not sustain any casualties after Hezbollah fired anti-tank missiles from Lebanon.
Earlier, Hezbollah claimed it had destroyed an Israeli military vehicle near the border, killing and wounding those inside.
Shells were fired at the Lebanese side of the border, including the village of Maroun el Ras, sparking fires.
"Hezbollah executed the attack, however [it] failed to cause casualties," an Israeli military spokesman said.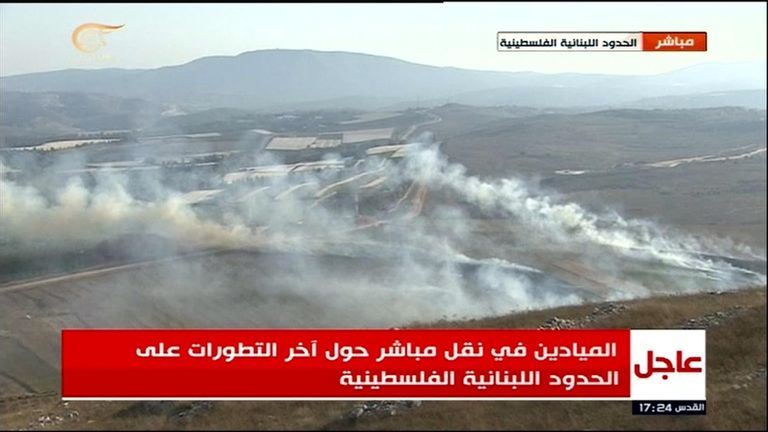 "The tactical event on the ground appears to be behind us, however the strategic situation is still on, and the Israel Defence Forces maintains an elevated level of readiness."
Prime Minister Benjamin Netanyahu said future action would depend on how events developed.