USA
Will Donald Trump be a spent political force when he is replaced on Wednesday by Joe Biden after a single term in office?
The Republican party has not done well under his leadership. It has lost control of the White House, US Congress and the Senate to the Democrats.
But Trump still has a loyal "base".
At 74.2 million, he claims – truthfully – that he got more votes in the 2020 election than any previous candidate, Republican or Democrat. His problem is that Biden got seven million more, 81.3 million.
Biden inauguration: Watch and follow events on Sky News Africa from 1pm on Wednesday, with the ceremony starting at 4pm
If it is to dominate national politics again, the Republican party needs to rebuild support, but the senior American conservatives I've been speaking to are divided on what his role will, or should be, going forward.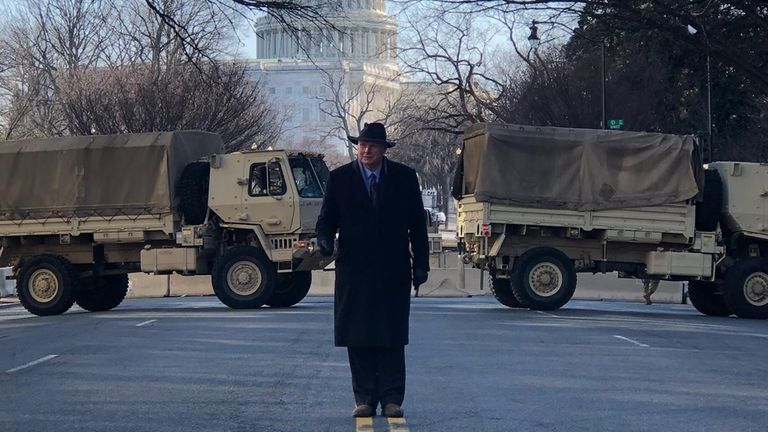 The journalist and editor Bill Kristol was a leading figure in the neo-conservative movement which dominated the right during the Reagan and Bush years – but he broke with the Republicans to become a "Never Trumper".