UNITED STATES OF AMERICA
Donald Trump and Kim Jong Un are planning to meet for a second summit at the end of February, the White House says.
The location of the meeting between the US and North Korea leaders is due to be announced at a later date.
The White House said Mr Trump was "looking forward to a second summit with Chairman Kim" after the two men held their historic first summit in Singapore last June.
There has been speculation that a second meeting could be take place in Vietnam.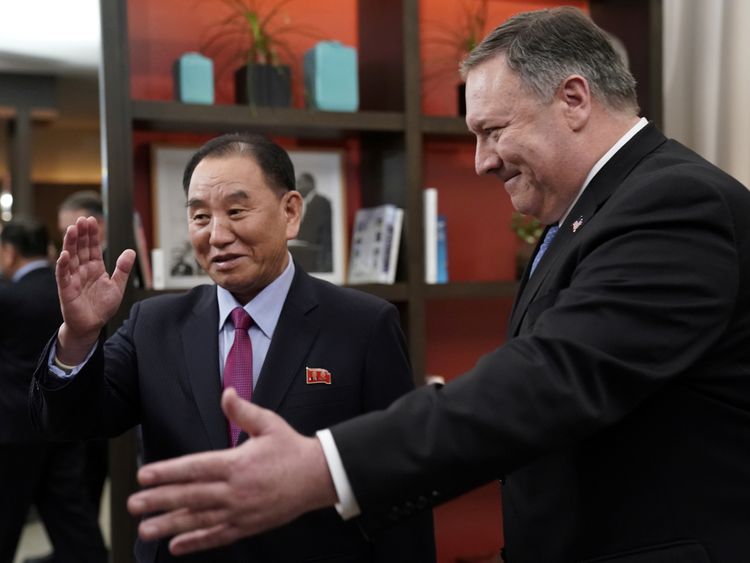 The US president spent an hour and a half on Friday with Pyongyang's top nuclear negotiator, General Kim Yong Chol, who was expected to deliver a letter from the North Korean leader.
It is understood the US is aiming to coax North Korea to give up its nuclear programme at the February meeting.
Following the second summit announcement, White House press secretary Sarah Sanders said the US would continue to "keep pressure and sanctions on North Korea" until denuclearisation was confirmed.
At the first summit, Mr Trump reached a vague agreement on the issue with North Korea but little tangible progress has been made since.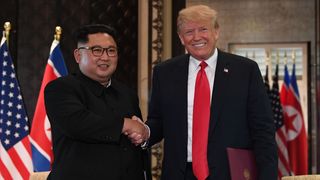 Bill Richardson, the former US ambassador to the UN and North Korea emissary, told Sky News he was "sceptical" about the second summit.
He said: "Summits are good if you have done something.
"My worry is North Korea in the first summit committed to full denuclearisation and they haven't done a thing.
"I want to see some tangible proof they have done something. I don't want to see a photo opportunity for both leaders."
Mr Trump declared after the Singapore summit that the nuclear threat posed by North Korea was over.
But hours before General Kim's arrival in Washington, the US president unveiled a revamped missile defence strategy that singled out the country as an ongoing and "extraordinary threat".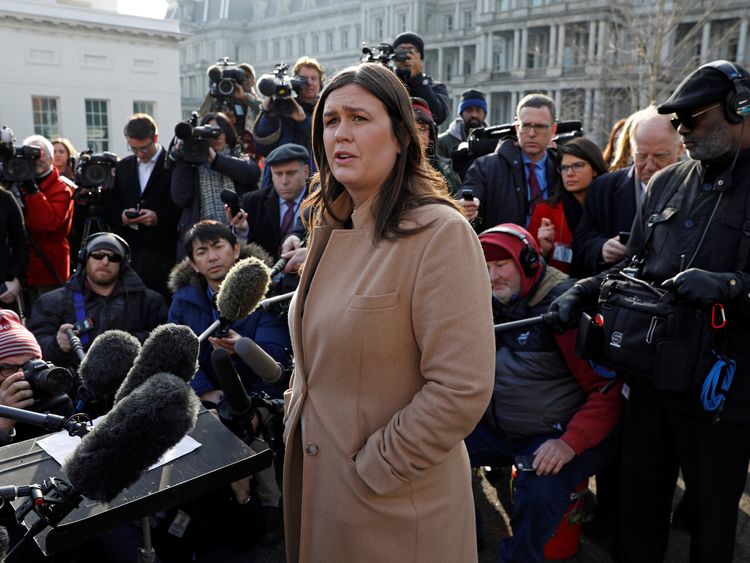 The announcement of a second summit came hours after a BuzzFeed report alleged that Mr Trump had directed his personal lawyer to lie to Congress in 2017.
The US president is accused of telling Michael Cohen to lie in his testimony about negotiations over a real estate project in Moscow during the 2016 election.
Some senior Democrats said that if the report is true, Mr Trump's actions could lead to impeachment.
However, Ms Sanders said the allegation was "absolutely ridiculous" and "categorically false".
Meanwhile, the White House has rejected accusations that Mr Trump put US troops and civilians working in Afghanistan in danger by publicising House Speaker Nancy Pelosi's planned trip to the war-torn country.