UNITED KINGDOM
Virginia Roberts Giuffre claims she was forced to have sex with the duke when she was 17, but he has strenuously denied that.
Giuffre who claims she was forced to have sex with Prince Andrew when she was 17 has said he "knows what he's done" and "I hope he comes clean about it".
Virginia Roberts Giuffre was speaking outside a court in New York after more than 20 women who claim to have been sexually abused by late US financier Jeffrey Epstein – a friend of the duke – vented their anger during a hearing.
Ms Giuffre has previously alleged in court papers in Florida that she had sex with Andrew "three times, including one orgy" in London, at Epstein's home, and at an "orgy" on his private island in the Caribbean.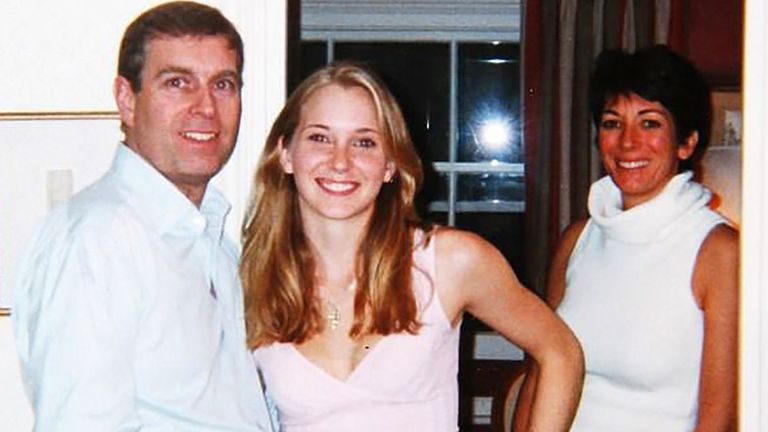 At 17, she would have been under the age of consent in Florida.
Prince Andrew has previously strenuously denied her claim he had sex with her.
In a statement released at the weekend, the Duke of York said he did not "see witness or suspect any behaviour" of the sort that led to Epstein's arrest and conviction".
Footage recently emerged of Prince Andrew inside Epstein's Manhattan mansion in 2010.