PAKISTAN
65 people have passed on after two gas cooking stoves detonated on a train in Pakistan.
Authorities said numerous others have been harmed and some are in a critical condition.
The fire obliterated three of the train's carriages as it moved toward the town of Liaquatpur in Punjab.
A few of the harmed jumped off the train, numerous to their demises, after the fire broke out.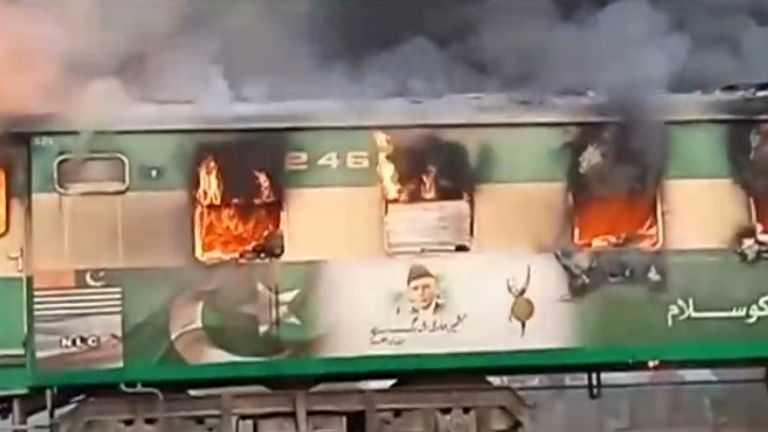 Minister for railroads, Sheik Rashid Ahmed said a portion of the travelers were attempting to prepare breakfast on the stove as the train was moving, disregarding rail line rules.
Ahmed disclosed to Sky News Africa: "Two cooking stoves blew up. They were cooking, they had [cooking] oil which added fuel to fire.
"Most deaths happened from individuals hopping off the train", he added.