UNITED KINGDOM
Dozens of people have been rescued or forced to evacuate their homes, while others were trapped overnight at a shopping centre.
The body of a woman was pulled from floodwater in Derbyshire – as "danger to life" severe flood warnings remain in place in northern England.
Derbyshire Police said emergency services were called to a stretch of the River Derwent in Darley Dale, close to Matlock, in the early hours of this morning.
"The woman was reported as having been swept away by flood water in Rowsley and the body of what is believed to be the same woman was found in Darley Dale and was recovered at 10.40am," the force said.
"The family of the woman have been informed and our thoughts are with them at this time."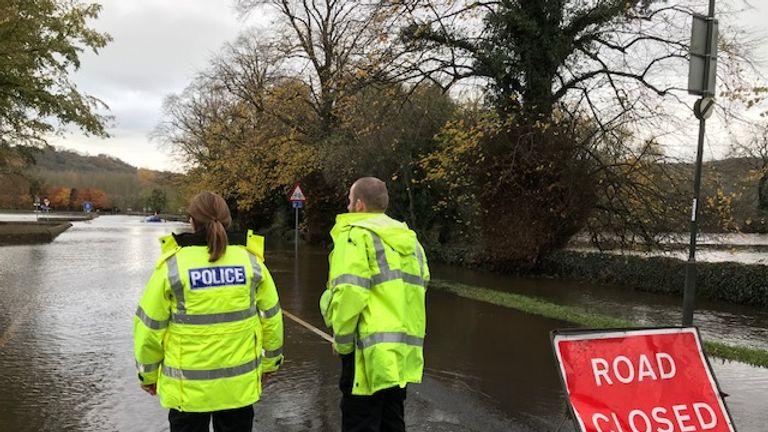 Sky's Becky Johnson, in Darley Dale, said: "There was an operation by the coastguard helicopter before the body was sadly discovered in the water.
"People are saying they have not seen flooding around here like this since 2007… very, very dangerous conditions."
Send us breaking news, videos and pictures by email at skynewsafrica@gmail.com 'You Report'.