CHELSEA
Tottenham Hotspur has begun an investigation after fans were warned three times about racist behaviour at their home Premier League match against Chelsea.
Blues defender Antonio Rudiger appeared to report racist chanting from Spurs fans in about the 63rd minute.
Spurs forward Son Heung-Min had been sent off for violent conduct against Rudiger shortly beforehand.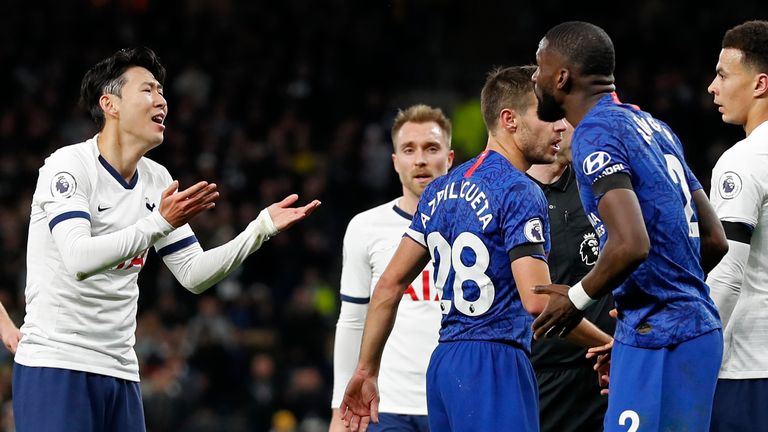 Later, in the 80th minute, referee Anthony Taylor brought both sides' captains together after Rudiger gestured that he was still being abused.
It is the latest in a string of racist incidents at England international and English league football matches.
On Sunday afternoon, Spurs supporters were warned over a loudspeaker: "Racist behaviour among spectators is interfering with the game."
They were also told: "Please remember that there is no room for racism in football."