UNITED KINGDOM
The government has been warned that rail services may have to be stopped to protect workers and passengers, following crowded scenes on some public transport routes on the first day of England's new lockdown rules.
While plenty of services up and down the country remained eerily quiet due to the ongoing threat of coronavirus some buses and trains were packed with people heading back to work on Wednesday.
Mick Cash, general secretary of the RMT transport union, told Sky News Africa that public transport workers were worried about the crowding and that services may need to be stopped "to keep people safe".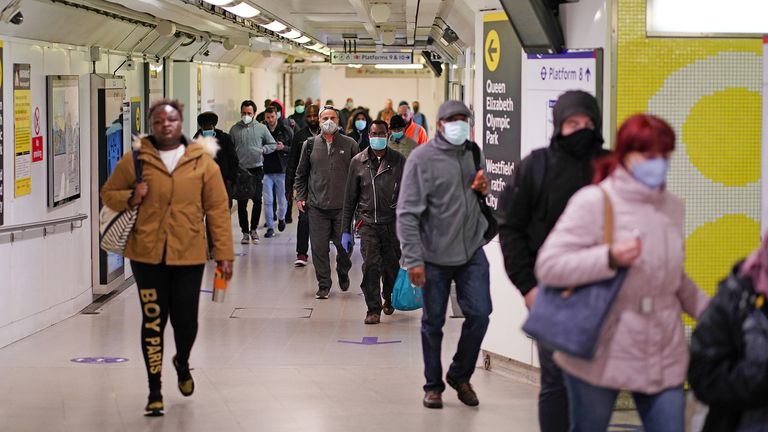 Outlining his road map for the UK to emerge from lockdown on Sunday, Prime Minister Boris Johnson said people who cannot work from home – such as those in construction and manufacturing – should head back this week.
Mr Johnson encouraged people to avoid public transport to get to work, but many have no other option and so passengers have found it difficult to keep two metres apart.
Speaking to the Kay Burley@Breakfast programme, Mr Cash said: "We've been running train and bus services throughout this crisis and have been facing problems with much-reduced services.
"Our members have been very worried about how passengers are congregating on the trains and the buses and the impact that this is going to have."